Welcome to Arcadia!
Choose a name to
create your character.



Beta 0.1

Welcome to Arcadia
Would you like to play a game?




Beta 0.1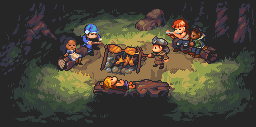 A Journey into the Unknown
You awaken to a world that humanity has left behind. You have only your
Primer

and whatever tools you can salvage to start new lives in the

Frontier.
Sponsors